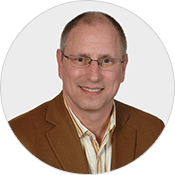 With over 20 years of experience in the software industry, Carl brings his customer-centered focus and passion for designing new systems that ease execution and increase productivity to the company. Having worked with hundreds of customers improving their Demand Chains, he brings this knowledge and experience forward for HIMPACT's unique functional design and user interface.
Carl led E3's European Division in the 1990′s, opening offices in Germany, France, Italy, Spain, and the UK. Starting his E3 career in 1990, he worked both in software design and development for several years, helping to build several key products.
After his return to the US, Carl served as Vice President and Chief Technology Officer, working on the development of advanced applications. Carl has worked with customers' Top Executives and trained Buyers in Swedish, French, German and English. He has extensive experience managing Sales, Consulting and Technical staffs supporting solutions in Purchasing and Inventory Management.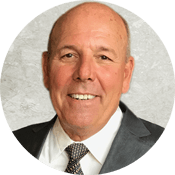 DeWitt Corey Parsons III (Dewey) is recognized nationally as a serial entrepreneur who creates brands, as a business owner who discovers true value and real need, and has the ability to develop an action plan that brings them together.
Parsons began his career in Sales and Marketing in 1977 after attending Bentley University. He founded Unifoods, LTD, in Boston, MA, specializing in the sale of overstock, close‐out and distressed food products on a national scope. Prior to merging Unifoods, LTD with Parsons Associates in 1981, the company reached sales exceeding $12 million over the 4 year period.
Over the next 15 years Dewey built Parsons Associates, a foodservice marketing company, from start up to over $33 million a year in sales until its sale in 1997. It represented major companies such as Con‐Agra, Sweet Street Desserts and Universal Foods.
He co-founded Panther Brewing Company in 1998. It produced highly successful novelty beers by utilizing intellectual property rights purchased from C3 Entertainment. The company branded and launched both Three Stooges Beer and Curly's Light Beer. Reaching 39 states in a fifteen month run, the brands accounted for over 1.5 million cases in sales for both on and off premise segments and topped $20 million gross revenue. Co‐founding Long Beach Brewing Company in 2000, Parsons launched the alternative malt alcohol beverage, SUBLIME Hard Lemonade, utilizing intellectual property images purchased from the rock band SUBLIME. With the addition of Thin Ice, a low calorie hard lemonade, the brands found 22 states by 2002 with sales topping $15 million.
After selling his interest in Long Beach in 2002, Parsons went on to found Panther Beverage Co. to produce round two of the Three Stooges Beer. He successfully reintroduced the brand in 28 states and Canada selling over 230,000 cases in 7 months.
Parsons then turned his attention to Downtown Wine and Spirits, a retail liquor store in Davis Square, Somerville, MA that he has operated as an absentee owner since 1986. Parsons took an active role in the store in 2003 and grew sales from $1.1 million to over $3.7 million year through 2009.
In 2009, Parsons founded Argentum International to produce hand sanitizer known as the brand staSAFE that utilized silver as the active ingredient.
In 2013, Parsons met Carl and Anders Herlitz and agreed to use HIMPACT in his liquor store as the replenishment tool. He had previous knowledge of their former product, TRIM, as many of the distributors he sold to used it in the '90s. Parsons was so captured by the results attained and the value proposition with HIMPACT that he asked to partner with the company and was brought in as Director of Sales.
Director of Technical Services and Implementation
Credited by IBM as having developed the first on-line Accounting system, in 1980 Conrad teamed up with Anders, who created the worlds first on-line Forecasting and Purchasing system in 1986. Conrad moved his way through the ranks at E3 and was instrumental in growing E3 Europe with Carl in the 1990's. After the JDA merger, Conrad's career took him to the Sports Authority where he helped reduce their inventory by over 20% while maintaining a 95% in-stock (± ½%). In his role as VP of Planning, Allocation, and Replenishment, he worked closely with the Vendors, Category Managers, and Replenishers. He joined Herlitz IM a few years before the Sports Authority went under. It was his experience at the Sports Authority that has directly lead to the development of HIMPACT's open-to-buy module called Budget and the Event Modules functionality to sample future demand and create Plans for a Season.
Conrad is a vital contributor to HIMPACTs on-going enhancements and plays a vital role in QA as well. Moreover, he heads the Technical Support Department which monitors our customers Nightly processes and his team manages all technical aspects of onboarding new accounts.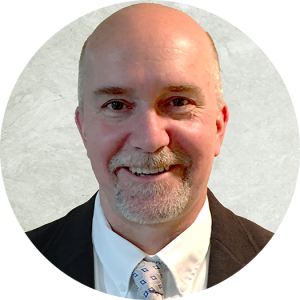 Manager of Onboarding & Buyer Support
Bryan joined the Herlitz IM team in 2018. His experience and knowledge of inventory and vendor management has become a major asset to Herlitz and to our customers. After attending the University of Massachusetts, Bryan worked for 18 years at Reebok International and became the Inventory Planner of the Greg Norman Division & Reebok Golf Apparel. Aside from managing millions of dollars in inventory, he also handled all categories of buying for 14 international customers. Bryan also held a variety of roles at Staples, including Merchandising Planner and Senior Inventory Analyst. While at Staples, he was also responsible for training other employees on our legacy system, E3 Trim and Slim. More recently, Bryan worked as the Buyer & Project Manager of Chex Finer Foods, where he managed inventory across several categories of perishable lines as well as produced most of the company's Inventory Management reporting.