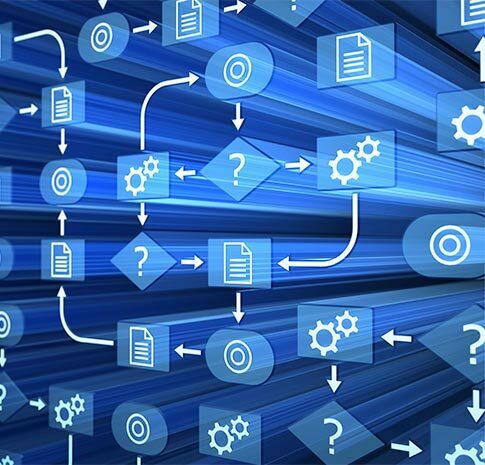 HIMPACT
Wholesale, Retail, & VMI in One Solution
Know more about your business and make smarter buying decisions. HIMPACT's innovations leverage today's technology base to add greater insights into the buying process: Advanced daily demand forecasting, daily analytics and alerts improve sales and customer service. New methods and processes make your life easier and delivers results in under 90 days.
HIMPACT is at the heart of our customers' most critical business processes: controlling the flow of products into their DC's and stores —  supporting both single and multi-echelon environments. Herlitz designed solutions are an industry standard; used by hundreds of companies to optimize inventory at thousands of locations.
Designed for today's business, HIMPACT responds to changes in demand and makes more intelligent buying decisions, resulting in increased sales, highly satisfied customers and tighter inventory.
HIMPACT's Innovative Daily Forecasting & Analytics
Improve Profits and Service
Herlitz Firsts in Supply Chain Planning
HIMPACT – 9th generation of Herlitz Innovation
Hover for Details: (YEAR)

1962
IBM introduces Wholesale IMPACT as a Forecasting and Replenishment offering. Anders spearheaded rollout across Europe and then the World.
1975
IBM INVEN/3 designed by Anders. First turn-key software package using Scientific Inventory Management and the first supporting forward buying.
1978
IBM INVEN /34 designed and developed by Anders; the first purchasing system with online screens.
1980
E3 Corporation is formed by Anders. E3/INVEN introduced supporting diverter buying from third parties.
1991
E3TRIM designed and developed by Carl and Anders for the IBM midrange; the first affordable DC replenishment software for mid-size and larger companies.
1992
First E3 customer buys in Sweden
1995
E3SLIM introduced for Store Replenishment. E3SLIM & E3TRIM, together are the first multi-echelon replenishment solution for mid-size and larger companies.
1996
E3CRISP introduced for Vendor Managed Inventory. The first application software program for VMI and one of two approved by Walmart
2000
E3 Corporation inks its 800th customer. Business offices in 12 countries on 3 continents.
2009
Herlitz IM formed by Carl Herlitz. HIMPACT design and development by Carl and Anders begins 2009. HIMPACT, General Release April 2012.
2012
First PO Accepted by Customer using HIMPACT
This is tool tip #1.
This is tool tip #2.
Advanced Demand Forecasting & Replenishment
HIMPACT is a fully integrated Purchasing solution that optimizes Inventory and Customer Service down to the SKU/Location. More intelligent buying translates into happier customers and higher profits.
Demand Forecasting
Inventory Replenishment
Order Optimization
Promotion
Allocation
Forward Buying
HIMPACT applies economic and scientific methods that identify the most profitable service level goal for each SKU/Location. Each key factor is adjusted daily, delivering the service needed to meet your goals, increasing sales and margin dollars.